Set Yourself
APART.
You're the hero of our story.
Whether you're working with buyers, sellers, or investors, our top priority is to assist you and your clients in building a lasting legacy of wealth through real estate. We have developed a proven strategy and methodology that ensures your success in any market conditions by understanding your role as a Real Estate Wealth Managersm.
Leading Arizona's Recon Group is Mike Weinstein and Ryan Gerdes, a highly skilled team of Real Estate Wealth Managers and professionals at West USA Realty. Embracing the role of a Real Estate Wealth Manager has transformed the way their agents conduct business and has the potential to revolutionize your game as well. The title alone sets you apart as an agent, fostering deeper real estate conversations and significantly increasing conversion rates.
The Real Estate 401k Academy has been created in response to the national demand from agents and teams seeking to learn how we transform agents' businesses and their personal real estate portfolios.
We're inviting you into our success story.
Upon enrolling in the academy, agents gain access to our main product, a series of fundamental Real Estate Wealth Manager trainings with a proven track record of enhancing agents' businesses. These trainings include:
Being a Real Estate Wealth Manager:

We will show you how to differentiate yourself from an average and typical real estate agent, transforming into an exclusive Real Estate Wealth Manager.

Engaging in Deeper Real Estate Conversations:

Being a Real Estate Wealth Manager paves the way for profound discussions about real estate, ultimately leading to more successful closings. We have discovered that people aren't typically interested in talking to a regular real estate agent, but they will be eager to discuss the topic of real estate with you.

Mastering the Real Estate Wealth Management Pitch

: Answering the question "What do you do for a living?" in a unique and captivating manner generates deeper real estate conversations and a higher conversion rate. We will guide you on how to respond in a way that engages people and doesn't turn them off.

The Real Estate 401k Plan:

Our exclusive program reveals how Arizona buyers can acquire six homes in 10 years using less than $100,000 out-of-pocket cash. We will demonstrate how to adapt this system to suit your specific market.

Understanding CAP Rates:

Many of us learned how to calculate a CAP rate back in real estate school, but we will refresh your knowledge and show you how to leverage this formula to secure more listings and assist your clients in building a wealth legacy through real estate.

Rental Proformas:

Presenting a 5-year rental performance outlook to clients helps them make informed decisions about selling, holding, or acquiring new properties. We will provide you with an auto-formatted spreadsheet that populates future rental figures for your clients.

Cost Segregation Strategies:

Cost segregation is a little-known tax-deferral strategy that can assist investors in frontloading depreciation deductions during the early years of homeownership. We will explain how we utilize this tool to drive real estate conversations towards successful closings.

The Four Ways to Make Money in Real Estate:

Prospects often fixate on interest rates, but we will demonstrate that making money from a property involves more than just that. We will show you the four avenues through which your clients can build wealth in real estate and how to effectively present them.

Real Estate 401k Program:

This program is a key element of the four ways we help clients generate income through real estate. We educate our clients that whether they live in the house, or have it rented out, a home never has to appreciate for them to make money. Each rent and/or mortgage payment includes principal reduction. With a renter, they are essentially buying down your loan balance, effectively investing in your retirement, which we refer to as the Real Estate 401k Program. We will teach you how to effectively present this concept to prospects and clients, resulting in higher conversion rates.

Bi-Annual Real Estate Portfolio Reviews:

Most of the potential for additional revenue is overlooked once a buyer receives the keys. Many agents lack effective "After the Close" (ATC) systems that generate ongoing business and referrals. Our comprehensive 23-touch ATC system includes a well-strategized real estate portfolio review, where we meet with each client every six months to assess current value, CAP Rate, rental rate, and a 5-year rental pro-forma. This ensures clients remain loyal to you throughout their lives. We will demonstrate how to leverage this opportunity to ask for more business and referrals in a way that sets you apart.

1031 Tax Exchanges:

This foundational strategy allows both current and prospective investors to defer capital gains and build wealth through real estate. Learn the strategies, rules, and timelines from leading experts in the field.

And much more:

The role of a Real Estate Wealth Manager is limitless. Membership in our Real Estate 401k Academy provides you with training and ongoing resources necessary to establish a substantial pipeline of clients and referrals interested in building wealth through real estate, regardless of market conditions.
In addition, you will have access to our monthly Q&A events, the CEO Corner, Top Producer Spotlights, interviews with other successful Real Estate Wealth Managers, our Real Estate Wealth Manager resources, mastermind events, and much more. 
ABOUT YOUR INSTRUCTORS

Ryan Gerdes & Mike Weinstein
Since 2003, Mike and Ryan have been helping Arizona real estate buyers and sellers develop personal wealth legacies through real estate acquisition. They now apply these same strategies to help real estate agents invest and establish lucrative pipelines that last throughout their careers.
Mike and Ryan are the hosts of The Real Estate 401K Show podcast, found on Apple, Spotify, YouTube, Facebook, LinkedIn, Instagram, and TikTok. The podcast showcases their strategies for building wealth in real estate and offers valuable insights for listeners.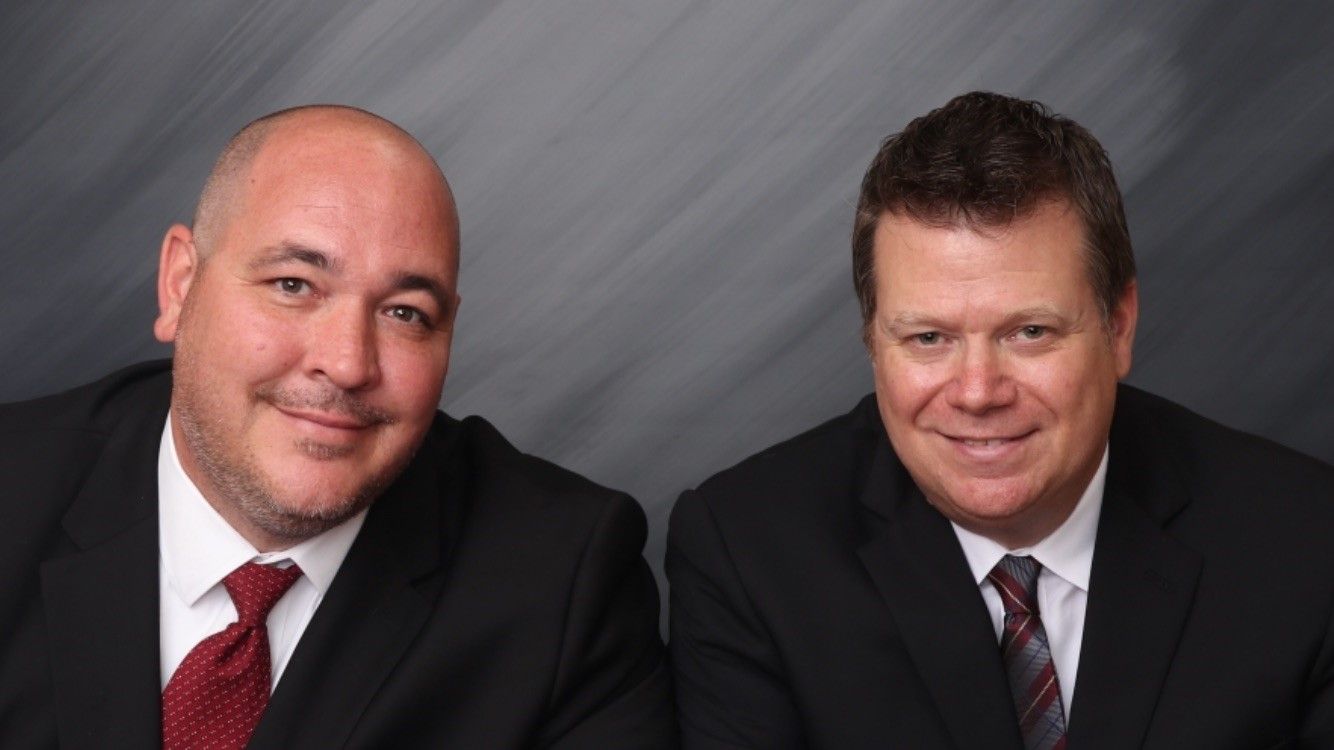 HAVE QUESTIONS?

Contact Us
To have your questions answered, please complete the form below and our team will be in touch shortly.
We're in the business of helping real estate agents succeed. We will not spam your email or sell your information.